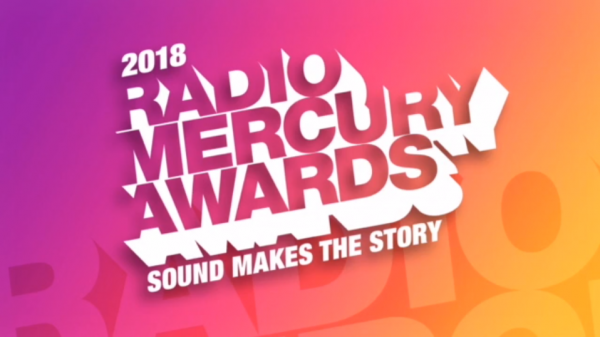 Author: Annette Malave, SVP/Insights, RAB
Unique. Funny. Innovative. Moving. Inspiring. Game Changing.  Those were just some of the words used by judges to describe the winning spots of the Radio Mercury Awards.
On May 31st, some of the best creative minds across the country gathered at The Cutting Room in NYC to encourage, reward and celebrate great radio commercials at the Radio Mercury Awards ceremony.
Revolving around the night's theme of "Sound Makes the Story," you could hear attendees, finalists and winners speaking about their experiences in developing, creating and hearing great radio commercials as well as learn the stories behind the creation of those commercials.  Winners were able to share some of the inspiration behind the amazing spots.
During the event, videos of the final round judges who happen to be creative executives from some of the most recognized ad agencies commented on trends they noticed while judging.  Additionally, they shared what they believe great radio sounds like.  Here are just some snippets:
Tell a story that pulls people in.
Make it inspiring.
Give joy.
Connect emotionally.
Use good writing as a way to get the creative message to stand out.
Offer the element of surprise – deliver a unique "aha" moment to the listener.
Don't be gimmicky.
Don't forget the tradition that is radio – it is the theater of the mind.
Radio can be the start of something — an idea — and you can grow from there.
Be innovative.  Redefine radio by using technology to take radio and audio to a place it's never been before.
It's easy to pull together a list of what works in radio creative.  Putting together great radio creative isn't, but we know it when we hear it.   As one judge shared about what great radio sounds like: It is "taking an idea and have it manifest itself in the most meaningful way via audio – it's a new frontier.  It feels like we have been there before but we really haven't yet."
Watch the entire event here and listen to the winning Radio Mercury Awards spots here.