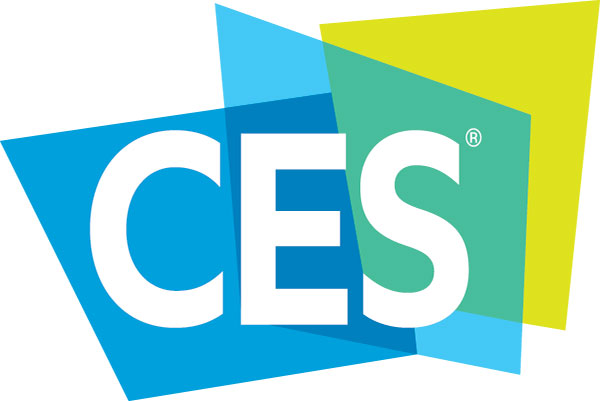 Author: Annette Malave, SVP/Insights, RAB
We are transitioning from the digital age into a new era that some are calling the data age.  The importance of learning and understanding technology, as well as how it affects brands, the consumer experience, and ultimately radio advertisers and listeners was underscored during RAB's attendance at CES 2019.
Throughout CES 2019, content, consumers and transformation were some of the words that were used as part of product descriptions but also within panel discussions.  And while CES may have once been considered a tech conference, Shawn DuBravac, futurist and trendcaster, believes it should be viewed as a business conference.  Technology is infused in everything as businesses – ranging from automotive to consumer product goods and even agriculture – tap into it.
Technology Creating Shifts
CES 2019 confirmed that much of what has been discussed in the past is now becoming a reality in terms of products and technology.  However, all of this advanced technology is impacting not just products or how we use them.  According to DuBravac, there is a shift in the economy from "a transactional economy to a more immersive buying experience.  It changes the way we interact with brands and advertisers."
Technology is also impacting brand marketing and is now playing a larger role.  According to Raja Rajamannar, CMO, Mastercard, "The changes that are taking place are going to be transformational and the brand has to change.  The purchase funnel is changing because of technology."  Rajamannar also emphasized the importance of listening and attending to consumers.  "Consumers have a bigger voice today than brands have.  They can make or break a brand in a tweet or two."
P&G is another organization that discussed the impact of technology, and is currently using technology to constructively lead disruption.  Via technology, P&G can get more access to consumer data to precisely reach consumers and eliminate waste both in digital and traditional media.  Commenting on radio's value, Marc Pritchard, P&G Chief Brand Officer, stated, "Radio is a great platform for us.  That's one area where we have been increasing recently because, what we have found, is that consumers are pretty engaged with radio."  He went on to say that "radio is becoming far more data driven, analytically driven and programmatically driven, so we are able to find ways to reach consumers in a far more effective way and on a real local scale as well."
Smart speakers have created an incredible shift in not only how consumers engage with products or brands, but also how they engage with media – specifically radio.  According to Tom Webster, SVP, Edison Research, "People are using these devices to listen to radio; they're putting radios in homes of people who may have thought they didn't have one before."
Content is Still King
Even with all these different technologies and gadgets, content still rules.  Engaging with consumers via the use of content is still important.
Stacey Minero, Head of Content Creation at Twitter, believes that influencers can help drive engagement with consumers.  She defines an influencer as "someone who earns attention through either a creative craft or talent and can also generate reach because they tend to have a larger audience, followership or fanbase.  Brands can tap into influencers to build brand relevance, to earn attention and earn credibility for their brands."
When it comes to in-car content, audio and specifically broadcast radio, still rule.  When asked what role broadcast radio will play as it pertains to infotainment, John Ellis, Ellis & Associates, believes that "radio is the foundation of infotainment in-car. Radio is going to be a rich opportunity for a very long time.  Radio is, both broadcast and as content, the foundation of this new and immersive infotainment."  However, it will be up to radio to continue to deliver the content that consumers want.  David Santrella, President, Broadcast Media with Salem Media Group, believes that radio should work hard to deliver content to listeners — compelling content that people want to listen to.  "People will travel miles to see a concert because the content is something they prefer.  Radio has the ability to deliver to them right when they are sitting, wherever that might be — but it's got to be compelling."
Podcasting is considered one of the many ways that radio will see revenue growth.  Conal Byrne, President, iHeartPodcast Network Podcasting, believes that podcasting will create and develop revenue streams and the biggest driver of monetization will be growth of audience.   Whereas iOS has been the dominant platform for podcasting, he believes that Android users will wake up to the medium, potentially driving "a 50% — even 100% — doubling of the podcast audience in the next couple of years.  Once you have that huge base of inventory you will see bigger brands flow into the space with bigger dollars. The first time people discover podcasts, it's like peeking into a room that you didn't know was there and it's filled with gold."
Trust and Transparency
While 2018 may be behind us, trust and transparency became a greater focus for brands as well as consumers as data breaches occurred with brands across an array of categories – from social media to hospitality.
Consumers today have great control and brands must work hard to deliver an experience that consumers want, and more importantly, want to come back to and trust in.  Whether it is auto, hotels, etc., consumers immediately have the trust of the brand but maintaining that trust is the greatest challenge for any brand.
With technology, consumers have become more aware of how their information is being used.  Bryan Biniak is the CEO and founder of Connected Travel, LLC – a connected vehicle platform and application services company that worked with Honda Innovations to launch a mobile infotainment and rewards platform, creating an app system to gamify the driving and riding experience for the auto industry.  In a discussion on this topic, Biniak stated, "Data, for consumers, is associated with a lot of difficulties in the marketplace so it can become a four-letter word as opposed to something that empowers and creates value for consumers every day."   One organization that is aimed at protecting consumers' privacy while also delivering value is Honda.  Working with Connected Travel, John Moon, Managing Director, Strategic Partnerships at Honda Innovations, believes that Honda is working hard to achieve that goal.  "With Dream Drive, the passenger platform, we can see that there is a clear exchange of value, and a clear identification of what the customer might be doing in order to do that. It's of upmost importance that the trust that people have in the Honda brand is valued, and we need to bring that same value and kind of quality to our digital products."
Radio and Audio Are Important
Although some of the products showcased at CES were truly light years away from becoming a reality, audio was everywhere.  The new technology coming out in audio is amazing.  And there were new spins on traditional products – specifically radio.  Ion Audio had a showcase of products that revolved around audio, and specifically radio, that will be released later this year.  Palo Alto Innovation displayed an alarm clock, but not just any alarm clock.  The Sandman Doppler is Alexa-enabled with 6 USB ports.
Whether it is shifts in technology, trust concerns or delivering content, broadcast radio is there delivering experiences, information and entertainment to consumers in a safe, engaging environment.