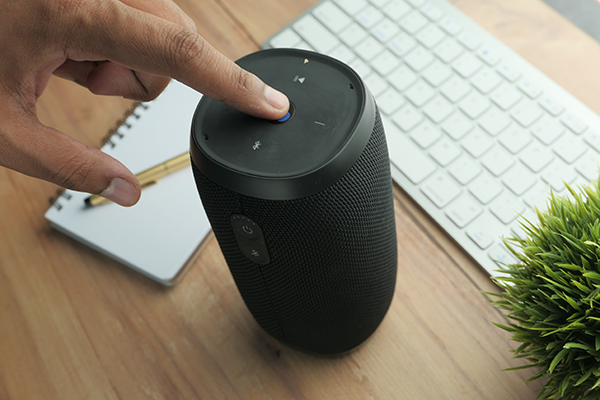 Author: Annette Malave, SVP/Insights, RAB
"What's today's weather forecast?" Did you know that is one of the top requests on smart speakers by their owners? Personally, that's a question I ask my smart speaker daily. In fact, I often find myself wanting to ask that question out loud – even when I am away from home.
Smart speakers are quickly becoming less of a nuance in many homes. Despite some privacy concerns, Pew Research Center noted that 25% of U.S. adults have a voice-controlled smart speaker in their home according to a June 2019 survey. While that wouldn't yet be considered 'mass', Deloitte has noted that they are the fastest-adopted connected device. Deloitte's Technology, Media, and Telecommunications Predictions 2019 reported that they are the seventh-most-used device – beating out 7- to 9-inch tablets.
According to The Smart Audio Report, Spring 2019, the top 10 weekly smart speaker requests are: play music, get the weather, answer a general question, set a timer/alarm or check the time, get the news, listen to a broadcast radio station, tell a joke, get a score or receive reminders. Based on this same report, 55% of respondents agreed that they are listening to more audio since getting a smart speaker. People are also polite to their devices.  The same Pew Research Center survey discovered that 54% of smart speaker owners will say please to their devices, on occasion.
Along with being polite, smart speaker owners are also radio listeners. Based upon 2019 GfK MRI data, adults who have taken the following actions with smart speakers are also radio listeners:
83% listened to live radio
77% have asked for sports updates
77% have purchased or ordered a product
74% have asked for weather updates
74% have listened to a music streaming service (e.g. Pandora, Spotify)
71% have controlled smart home devices
With the growth of these in-home devices and increased audio listening, these devices are also bringing broadcast radio back into the home. Based on the same GfK-MRI data, 74% of adults who plan on getting a smart speaker within the next year are radio listeners.
The 2019 holiday shopping season here and you can be certain that these smart speaker devices will be found a lot on Santa's list. (Even a well-known consumer advocacy organization has listed the best smart speaker deals and where to find them.)
Alexa!  What am I getting for Christmas?
If you own a smart speaker, what questions do you ask?