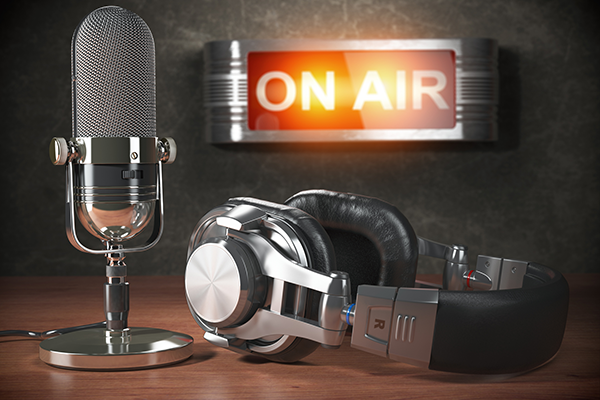 Author: Tammy Greenberg, SVP/Business Development, RAB
As we leave one decade to enter another, we couldn't be prouder of the progress that radio has made to continuously deliver first-class and relevant content to listeners any way they wish to consume it. Among consumers today, audio is hot and radio is hotter. Advertisers from Main Street to Wall Street are tapping into radio's incredible power and unique attributes. Why? Because radio is emotionally engaging, personal and measurable with the ability to deliver ad messages in a safe and receptive environment.

So, as we usher in 2020, our last post of the year provides you with our Top 10 favorite pieces of newsworthy facts of 2019 (in no particular order) that emphasize the power of radio:
Radio remains the #1 reach medium for 16 consecutive quarters. According to Nielsen's Total Audience Report, September 2019:

Radio reaches 86% of teens (12-17), higher than any other medium or device
Radio reaches 92% of Black adults 18+
Radio reaches 96% of Hispanic adults 18+

Smart speakers bring Radio back in to the home – 19% of total listening hours to AM/FM radio streams occurred on smart speakers in January 2019, representing a 111% year-over-year increase, according to Triton Digital.
Podcast listening and advertising are on the rise!

39% of agencies and marketers are currently advertising in podcasts, up from 32% in May 2018. Podcast advertising today is over 2.5X greater than it was in September 2015. Read more.
Podcast listening increased from 44% to 51% of population in 2019, equating to 144 million people, and 197 million people 12+ are familiar with a podcast.
54% of consumers surveyed regularly listen to 2-3 podcasts.

96% of advertisers surveyed by RAB plan to create a sonic identity for their brand.

85% agree: "My brand needs to establish audio cues on radio for the growing adoption of voice-activated devices."
Nearly 92% will use radio to trigger voice commands.
83% think radio is the strongest media to establish a sonic brand (followed by 17% digital –0% for TV, Print and OOH).

Radio supports communities from coast to coast – keeping them informed, entertained and engaged, and millions to local charities.
P&G's Old Spice Pomade wins the $50,000 Best of Show Radio Mercury Award, created by and awarded to Wieden + Kennedy. Get inspired by all the 2019 winners.
Audio advertising is stronger in engaging consumer emotions than visual advertising. Read more.
AM/FM Radio continues to rule the road as the #1 in-car audio entertainment choice.
Radio drives results: significant incremental online activity for businesses across categories, $10:$1 ROI, 8X greater call volume.
Radio has massive reach among registered voters, and rules audio share.

Registered voters spend 59% of audio time with ad-supported media, and AM/FM radio accounts for 80% of the daily audio time spent with any ad-supported platform.