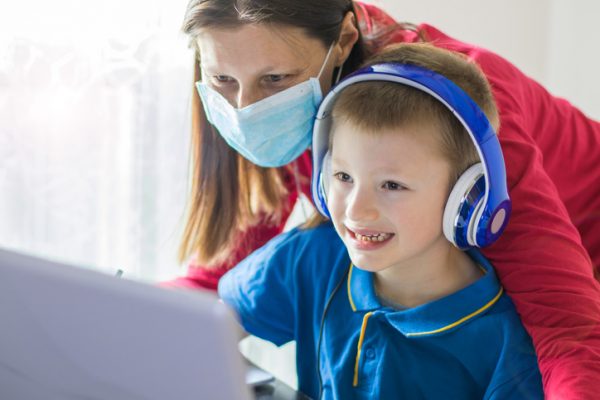 Author: Annette Malave, SVP/Insights, RAB
It's August! Did you know that August is considered National Back-to-School Month? It's the time when parents of school-aged children are in the deep throes of clothing, shoes and school-supply shopping. This year will be no different from any other.
Unlike what occurred earlier this year, families can now plan ahead. A recent Zulily survey, found that 63% of moms say that it is important to plan for a "worse-case scenario." Despite the uncertainty of how schools will open, students and parents intend on doing back-to-school (BTS) shopping.
Based on a YPulse survey, 54% of parents plan on doing BTS shopping this year, but plans can change. According to results from this same survey:
69% of parents might not need to shop because of COVID-19
62% will wait until classes start to shop
According to the National Retail Federation (NRF), families with children attending grades 12 and under will spend nearly $800 this year. Families with college students plan on spending well over $1,000. In each case, these numbers are up and may even be higher than initially expected, as many parents are prepping for at-home learning.
So, how will this money be spent? According to the NRF, while some spending will be allocated to clothing, shoes and school supplies, electronics/computer-related equipment spending is projected see the greatest spike. Families with back-to-schoolers (K-12) will spend nearly 35% more on average on electronics/computers – close to double 2019's total. Families with college-bound students are projected to spend 11% more on average (than in 2019) on electronics/computers.
Along with these traditional purchases, what will be new to everyone's list are cleanliness products. A Rakuten Advertising survey found that 28% of grade/high school students' shopping lists were comprised of cleanliness products like tissues, face masks and hand sanitizers, compared to college student lists at 26%. Regardless of which survey you review, the overwhelming method of purchase for any scholastic items will be online.
While it may be back to school at home this year, holiday shopping is also on the minds of families. According to the Rakuten Advertising survey, 60% of BTS shoppers are also browsing for holiday gifts and over 35% are buying school supplies and holiday gifts.
As noted before, radio drives search for various products and services. Radio can connect advertisers with listeners who have children of any school age. Based on MRI data, 77% of adults with college-bound students and 80% of households with children ages 6-17 are broadcast radio listeners. Radio listeners are a rich target for advertisers of various retail categories.
Without a doubt, it will be hectic for families this year, even with planning. Moms are most concerned about health, juggling work, parenting and online learning, according to the Zulily survey.
During this back-to-school-at-home season, advertisers who have the goods and services that parents need can use radio to not only promote safety of in-store shopping but, just as importantly, communicate how families can shop online for the back-to-school needs from the safety and convenience of their own home.
What are some of the creative ways you've prepped for back-to-school? We'd love to know.