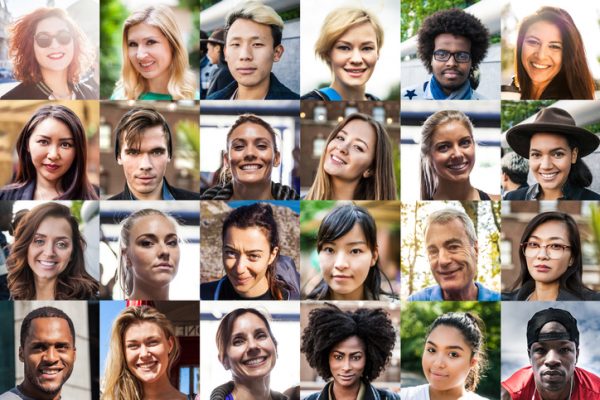 Author: Annette Malave, SVP/Insights, RAB
Inclusiveness and diversity are words that we are hearing a lot lately. Sometimes they are used interchangeably, when in fact, they are different. According to the Cambridge dictionary, inclusiveness is "the quality of including many different types of people and treating them all fairly and equally." Diversity is "the condition or fact of being different or varied; the mixture of races and religions that make up a group of people."
Broadcast radio has always been inclusive. From music to talk, radio stations across the country have always invited different types of people to express their opinions and share their voice. From the early days of listeners writing in, followed by phone calls and today's method of texts, likes or tweets, radio has always been a haven for people to express their opinions, concerns and emotions.
How often has someone called into a sports station to share their opinions on last night's game or the more recent controversies that take place on the field? Consider the on-air personalities that ask their listeners to share their experiences with racism and discrimination. What about employees and family members of small-business owners who called a local radio station for help on notifying the community that the location was open for business? These are all examples of the ways that radio has included the thoughts, concerns and emotions of those within their listening community.
Community – another important word to radio. Defined as "the people living in one particular area or people who are considered a unit because of their common interests, social group or nationality." Radio stations have and always will be a part of the community. Radio also creates a community among its listeners and fans. It creates a community by bringing listeners in the area together, during good times and bad, whether it's celebrating a local team win, supporting a local charity or sharing life-saving information during emergencies.
The sense of community that is created by radio station listeners and among listeners is also driven by the connection to the personalities on-air. You've all read about the unique connection that listeners have with the on-air personalities. That connection is also what creates a sense a community – the common friend or family member between the listeners. So, it is no surprise that when an on-air personality passes away, the community mourns. Or when a listener calls into a station asking for help in finding baby wipes at the onset of the pandemic, another listener calls in and offers to deliver some. What of the on-air personality who is the friendly voice that a listener, who is contemplating suicide, can speak to about their problems and is saved by that personality. Unusual stories? No, they are the norm.
It is through the broad range of the formats and personalities that radio meets the needs of its diverse listening audience. It delivers information, entertainment, music or content to listeners in whatever language or format they seek. From rock to religion, from country to hip-hop, in Spanish, English or another language, radio is there offering diversity of content to a diverse listening audience.
Inclusiveness, diversity and community. While these have always been meaningful words, they have never been more important to recognize and live by. Radio has always and will continue to be inclusive, meeting with and speaking to a diverse audience in the community where they live and help to support.