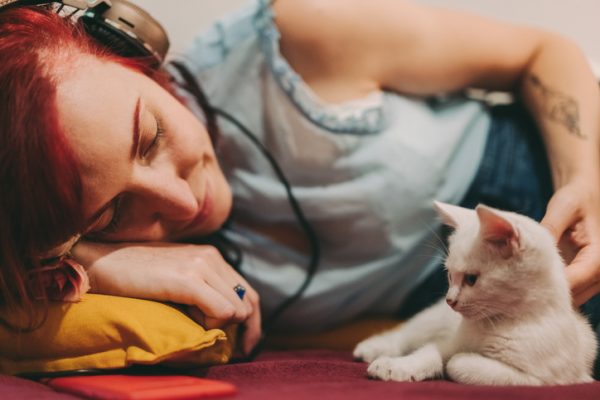 Author: Annette Malave, SVP/Insights, RAB
Throughout 2020, Americans across the country developed new pastimes. Some became DIYers, chefs, linguists, hikers and more. Others added to their household and became pet parents.
As people found themselves having to shelter in place, many decided to take the opportunity to add to their household by bringing in furry, feathered or aquatic companions. According to VitusVet data published by the American Veterinary Medical Association, the average new pets and pet owners per practice per week spiked by July 2020 – the highest since July 2018.
According to the American Pet Products Association (APPA), Americans spent $103.6 billion on their pets. These dollars were spent on food, treats, supplies, vet care and more. The APPA estimates that the industry will see additional growth in 2021 – to $109.6 billion. If that seems like a lot of money, it may surprise you to learn that pet owners ages 25-54:
68% strongly agree/agree that pets deserved to be pampered.1
69% own their home. 1
34% have a household income of $100,000 to $200,000. 1
Targeting this niche audience requires a strong and personal high reach medium – radio. Radio reaches 89% of adults 25-54 who own a cat, dog or other pet and 89% who shopped and purchased items at a pet supply store, according to Scarborough data.
Radio-listening pet parents in this age group are a great opportunity for any business offering goods and services for pets. They are more likely in the past year than the U.S. population to have:1
Purchased pet food at a pet specialty store or vet +68%
Purchased pet food at the grocery/supermarket +64%
Used a boarding/kennel facility +63%
Had four to six visits to the vet + 63%
Received grooming service +62%
Used pet training service +56%
Used pet day care +55%
The bond between pets and their owners is personal – like the relationship listeners have with their radio stations. Advertisers in this category will benefit by using radio to target this audience about something so important in their lives via an emotionally engaging medium. By not using radio, they may find themselves barking up the wrong tree.
1.MRI-Simmmons Doublebase 2020, Listen to AM/FM radio and any pet, Adults 25-54