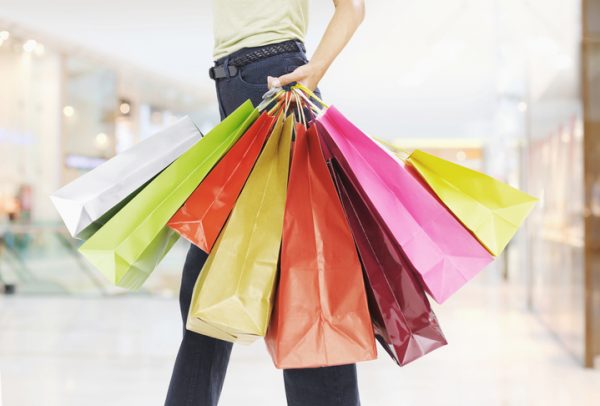 Author: Annette Malave, SVP/Insights, RAB
We know that consumer shopping behavior changed dramatically in 2020 – due to both restrictions and personal preferences. However, live events are on, places are open, and consumers are ready for it all.
The National Retail Federation revised their 2021 annual forecast and now projects that retail sales will total anywhere from $4.44 to $4.56 trillion this year. Yes, consumers are ready to shop, but where they shop, why they shop and what they buy will look different in 2021.
Nearly one-fifth of Americans are excited about going back to shopping in-store, yet despite recent store openings, over half of them are still concerned about COVID-19 when going to retail locations. According to Provoke Insights, a full service brand strategy and market research firm, 44% of Americans still prefer to make their purchases online. Meet the new retail shopper.
Based on surveys fielded in summer 2020 and across winter/spring 2021, Americans enjoy the convenience and ease of shopping online. Seventy-eight percent feel that the internet takes the hassle out of shopping.
All consumer product categories experienced dips and spikes in consumer purchases. As households across the country found themselves working from home or schooled virtually, furniture and home office supplies peaked at 25% and 29%, respectively. Based on the survey results, these two areas will see decreases in the next six months. However, there will continue to be upticks in personal care and grocery purchases.
Whether a consumer prefers to shop online or in person, there are both differences and similarities in what they have purchased the past three months. Sixty-seven percent of those who prefer to shop in person shopped for personal care, as opposed to 61% who prefer to shop online. Sixty-two percent who prefer to shop in person, shopped for packaged food, as opposed to 56% who prefer to shop online. Yet when it comes to clothing, vitamins and footwear, online and in-store shoppers are similar.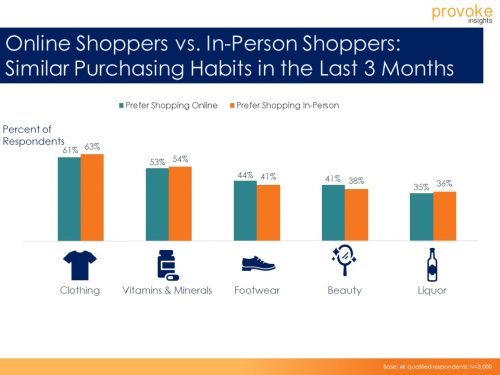 Online shoppers are younger, are more likely to work full time and have a higher household income than those who prefer to shop in-store. They also describe themselves as open-minded, intelligent and efficient.
While habits and purchases vary among online and in-store shoppers, general consumer trends are quite clear on what matters most to them in selecting the brands they purchase. Quality ranks first followed by price. Trust, as noted before, is also important. Consumers buy brands they trust.
Advertisers interested in reaching the new retail shopper would be well-served by including radio as part of their campaign's plan. There are similar characteristics between the new retail shopper survey results and radio listeners as it pertains to quality and price. Seventy-one percent of radio listeners buy based on quality and not price and 76% of radio listeners also believe that price is more important, according to MRI-Simmons April 2021 COVID-19 Study.
The behaviors of consumers have evolved and will most probably continue. Advertisers who sell consumer product goods, clothing and other items should promote the quality of the goods they sell in order to drive and increase shopper loyalty. As a medium that drives engagement in a trusted environment, radio can make registers ring – both in-store and online.