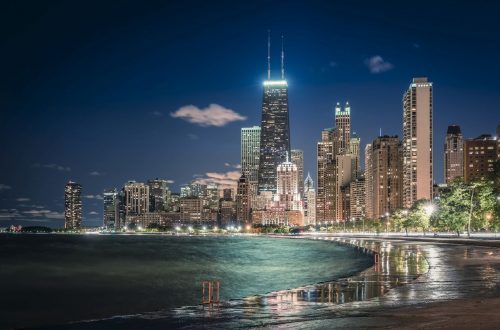 "Radio is the most important thing we use on the media side because it touches so many people." 
Ed Wehmer, Founder, President & CEO, Wintrust Financial Corp.
"It's personal, it's daily & we can tell our story in an evolving way on radio.  That's hard to do in other media."
Diana Sikes, Senior Vice President, Art Van Furniture 
"We can target different demographics, change the message.  It's a tremendous, flexible medium." 
Roy Spencer, President & Owner, PermaSeal Basement Systems
"Radio is the core of our influence strategy." 
John Alfirevich, Dealer Operator of Apple Chevrolet and President of the Chicagoland and Northwest Indiana Chevy Dealers Association
These are real, current testimonials that speak to the effectiveness of radio and are highlights from a bi-product of the Radio Broadcasters of Chicagoland (RBC), a committee of the Illinois Broadcasters Association, focused on demonstrating the power, influence and evolution of radio as the most effective results-driven medium through innovative collaboration.
These testimonials represent phase 2 of what is called an "RBC Roadblock" concept where more than 40 radio stations in a single major market (Chicago) simultaneously air the :60 spot.  Phase 1 of the Roadblock campaign was first introduced through an unprecedented and uninterrupted "live" 30-minute "Town Hall Meeting" conversation between Hall of Fame broadcaster Bill Kurtis and Chicago Mayor Rahm Emanuel. Since then, the "roadblock" concept has been used to support fundraising efforts for 2017 hurricane victims and, more recently, this campaign featured advertisers who believe strongly in the medium of radio.
The results have been terrific.  Click here for the case study.
Results:
Inaugural Event: Chicago Radio Town Hall Meeting
One third of the population listened to the broadcast.
7 in 10 Chicagoans were aware of the event, with nearly half knowing  about it prior to the air date.
88% of those who tuned in listened to all or most of the broadcast.
Eight in 10 adults dialed in to their preferred station.
The location of listening was equally split between those listening at home and away from home.