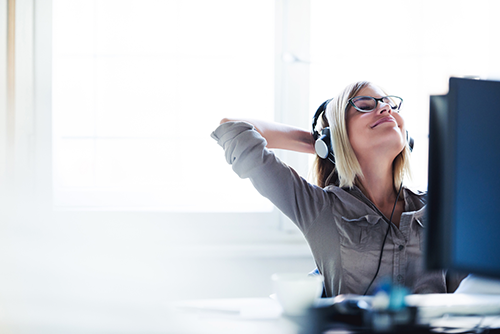 Author: Andrew Curran, President and COO, DMR/Interactive
BIA Advisory Services reports that in 2017, revenue for AM/FM radio  "experienced a 0.2% drop from 2016 to end the year at $13.87 billion."
This lackluster performance took place as consumer confidence was the highest it had been since 2000 and unemployment was its lowest, helping fuel a stock market boom.
Compounding the issue, BIA lists radio as the 5th most significant local advertising platform, behind direct mail, television, newspapers and mobile.
NASCAR icon Dale Earnhardt once said, "Second place is just the first loser." Imagine what he'd say about 5th place.
With unemployment less than 5%, it seems that advertisers can buy any platform and reach people with jobs and money, but that's simply not true.
According to the Bureau of Labor statistics, 40% of adults in the U.S. don't have a job.
What do people without jobs do all day? Watch TV.
What do people who earn a paycheck do? Listen to the radio – in the car and at-work.
In fact, according to the latest Nielsen Audio numbers, not only is the reach of AM/FM radio larger than TV or smartphones, the weekly audience for AM/FM radio is almost double the audience of streaming, satellite and podcasts COMBINED. Even among millennials, nearly 9 out of every 10 minutes spent with audio is spent with AM/FM radio.
While other audio platforms that continue to find profitability elusive and have a fraction of radio's total audience generate significant buzz, AM/FM radio seems content competing with itself for shrinking ad dollars. With major advertisers like Procter & Gamble rediscovering AM/FM radio, the current golden age of audio provides an important opportunity to catapult AM/FM radio ahead of local TV and newspapers as people increasingly cut the cord, view time-shifted content and do not subscribe to a daily paper.
AM/FM radio has an amazing story to tell, but too many people think it's somebody else's job to tell it. Let the RAB arm you and your team with the facts, so you can talk about radio's employed audience with courage and conviction.