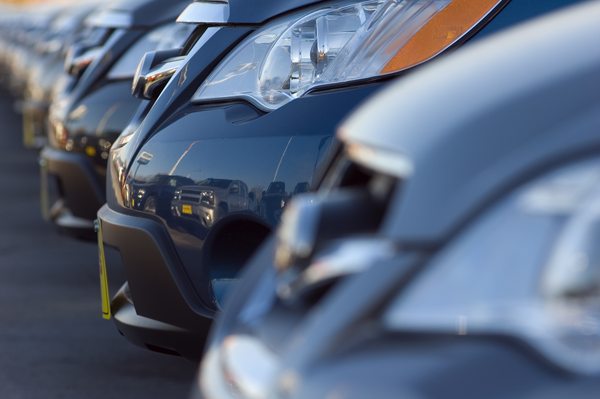 Author: Annette Malave, SVP/Insights, RAB
There's no doubt that technology is impacting all industries.  When it comes to the auto industry, the impact has been tremendous.  From interactive dashboards to navigation systems to on-board safety features.  Despite all these features, certain drivers still want simplicity and just be "able to turn their radio on or off" according to Tom Payton, AVP, Marketing Operations with American Honda Motor Company.
During a recent automotive conference, panels comprised of marketing and media executives representing various automotive brands shared insights into the auto industry – challenges, opportunities and advice.
Auto buying habits are rapidly changing and so are the ways in which the auto industry engages with potential buyers.  Throughout the day, the theme of authenticity was prevalent among each of the executives.  "There must be authenticity in the story and the brand," commented Ayiko Broyard, EVP Account Director for Walton Isaacson, regarding Lexus' partnership with the recently released movie, Black Panther.  She focused on the importance of making sure that there is an appropriate fit and called the partnership "kismet synergy" because everything that Lexus stood for was akin to what the film did.
Similarly, there must be authenticity with using influencers.  Jon Pearce, Global Chief Creative Officer at Hudson Rouge, spoke to the swagger that actor Matthew McConaughey brings to the Lincoln brand.  "He just did the movie, The Lincoln Lawyer, won an Emmy for True Detective; an American actor in his own comeback – similar to the Lincoln auto brand."
During the last panel of the day, each panelist was asked to share advice that they would give their younger selves.  These were probably the best lessons learned – they are insights into what matters to marketers and radio advertisers.
"Learn the fundamentals of marketing – they are the foundation.  Technology and data are more pervasive, but you need to know what it can enable and its constraints.  There is a lot to learn but you must understand how it is shaping marketing and advertising." — Juan Gabarro, Director of Product Marketing, Zipcar
"As the auto industry moves toward this future mobility, innovation tech-focused society, it's important for young marketers to think about what it means for marketing and strategy." –Victoria Gagliardi, Lead, Brand Partnerships and Experiences, Cadillac
"We spend so much of our lives buried in a laptop and a keyboard, don't underestimate the power of your relationships and getting up to speak to someone face to face to form those bonds/genuine connections." — Christopher Jeyes, Senior Specialist, Media Buying & Strategy, Jaguar Land Rover
"It's critical to have training.  We need to have people who are willing to come in, answer the phones, crunch data, do menial things that get you in the door and learn the business." –Thomas Peyton, AVP, Marketing Operations, American Honda Motor Company
Have you learned a lesson from an advertiser?  Share what you've learned.