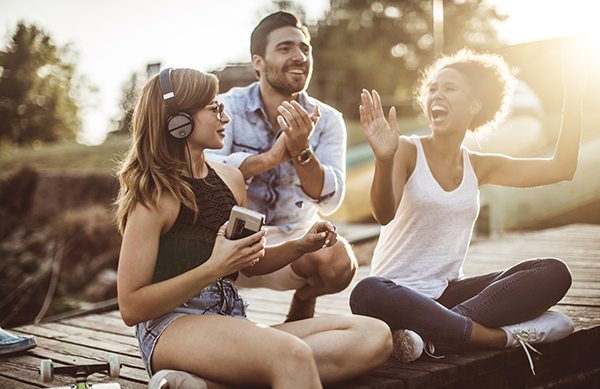 Contributor: Jay Nachlis, Associate Consultant/Marketing Director, Coleman Insights
Radio is not a one-size-fits-all proposition. It's one of the advantages and calling cards of local radio stations — the ability to reach specific audiences with differing tastes. Understanding differences in music tastes and usage helps validate the effectiveness of radio as a local, targeted medium for advertisers.
According to the recent Contemporary Music SuperStudy, Coleman Insights confirmed that while there are commonalities between the tastes of listeners, there are also very clear points of differentiation.
To get a snapshot of contemporary music tastes, we tested a song list comprised of the most consumed songs of 2018 as measured by Nielsen Music – BDSradio. The list factors in streaming and sales data in addition to radio airplay.
Focused on the six major genres with heavy new music consumption — Hip Hop/R&B, Country, Pop, Dance/Electronic, Alternative/Rock and Latin, we made sure the 25 most consumed songs from each genre were represented in the list. Any song more than five years old was eliminated. (Trivia: The only song more than five years old on the 2018 most consumed list was "Bohemian Rhapsody," obviously the result of the smash hit movie of the same name.)
Looking to reach a broad audience? There's a reason they call it "Pop." Pop is indeed the popular, mass appeal, center-lane sound. While each genre has generally equally passionate fans, we discovered that Pop is the one genre that over-performs with 12-to-34-year-olds and 35-to-54-year-olds, men and women, and residents of urban, suburban and rural areas.
Looking for a more focused target? Country and Hip Hop have passionate fans, but these two genres have diverse listening audiences. The appeal of Country leans older. Country listeners are more likely to be 35-to-54-year-olds, female and live in rural areas. Meanwhile, although Hip Hop/R&B was the most consumed genre of 2018 (helped by heavy streaming usage), Hip Hop listeners are more likely to be 12-to-34-year-olds, male and live in urban areas.
Dance/Electronic fans are also more likely to be male and live in urban areas, while Alternative/Rock fans are more likely to be male and live in the suburbs.
Just as advertisers find specific target audiences available for each local radio station, the music on those stations is tuned into by as diverse a group of listeners – by age, gender and geography with different tastes in music styles.
The study was based on the responses of 1,000 people ages 12-54 across the United States and Canada.
You can learn more about the study and other music insights here.
 What shapes your taste in music preference?