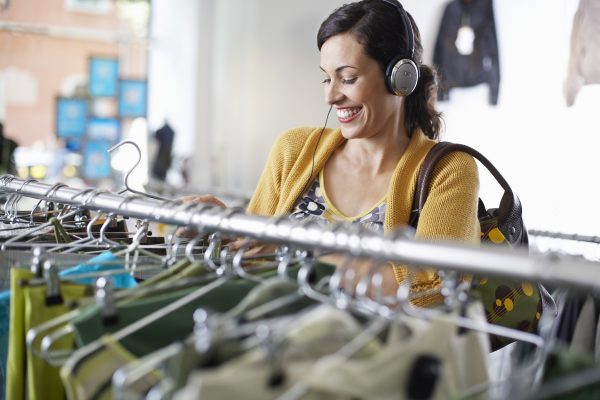 Author: Annette Malave, SVP/Insights, RAB
When it comes to consumer behavior, awareness of their views and attitudes will be an important component to understanding their purchase journey. In fact, 2020 is being deemed as the Year of the Consumer across various industries. Like it or not, today's consumer has greater opportunities and platforms to express their views and opinions – ranging from goods, to brands and causes.
Consumers today are used to immediate satisfaction and "get it today" – all driven by emotion and attitudes.
Emotions and attitudes each play a role in how and why consumers shop. Who hasn't used shopping as a form of therapy at least once in their life? Forty percent of shoppers admit to using "retail therapy" as a way to calm down, according to a Clicktale survey.
What do radio listeners think about shopping? With more than 55% of broadcast radio listeners agreeing that shopping used to be more enjoyable, it is important to understand their views and perspective.*
The following list provides insight into what advertisers in certain ad categories need to know when targeting consumers and patrons of their business.
Causes matter. According to Edelman's Earned Brand Study, 59% of U.S. consumers are belief-driven – they will choose or change brands based upon a brand's stand on social issues. When it comes to radio listeners, 53% are more like to purchase brands that support a cause that is important to them.*
Safety rules. Changes in technology has had an incredible impact in the auto industry and consumers expect safety to be part of that change. Fifty-one percent of U.S. drivers think that its important that their next car have a rear view camera/backup warning system, and 45% want a blind-spot warning system, according to a Consumer Reports survey. Technology has had a great impact on the auto industry. Safety is important to radio listeners, as 75% consider safety first when it comes to shopping for a new vehicle.*
Its not just about the fit. Walk into any office, business or meeting and you'll notice a change in how people look. While you may still wear suits, ties, or dresses, the athleisure look is in. When it comes to purchasing clothing or accessories, comfort (28%) and durability/quality (33%) are what most adults think is important, based on a CivicScience poll. It's no different among radio listeners, as 78% think that comfort is one of the most important factors when selecting fashion.*
Bon appétit. Restaurant industry sales were projected to reach a record high of $863 billion in 2019, up nearly 4% versus 2018, according to the National Restaurant Association. That growth should come as no surprise, with 45% of diners going out to eat multiple times per week and another 20% going out once per week, based on the Restaurants Success in 2019 Industry Report. Along with good food and customer service, the success of any restaurant is hinged upon customer loyalty and frequency. When it comes to radio listeners, 82% agree that when they find a restaurant they like, they stick with it, and that percentage increases to 85% among radio listeners who dine out five or more times per week.*
Although there may be additional factors to consider when reaching consumers across categories, it is important to understand the views and attitudes of brands, as well as the goods and services they shop for and purchase . These insights can not only help when targeting consumers, but also when crafting the on-air messaging.
We are all consumers. What matters to you when you make your purchase decisions?
*GfK MRI Doublebase 2019