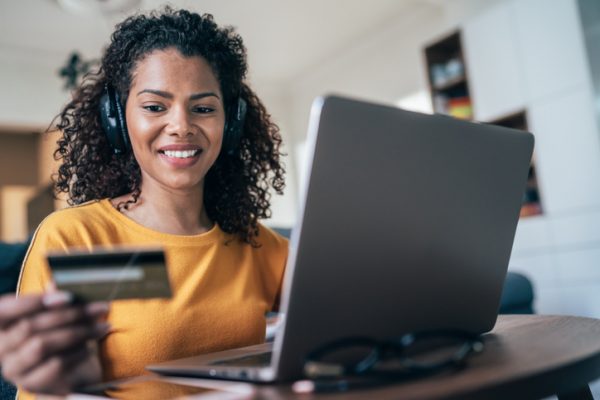 Contributor: Todd Kalman, Senior Vice President of Sales, Marketron
There really is no better medium than radio for connecting advertisers to the target consumers they seek. Across the U.S., you'll find radio stations that have been fixtures in their communities for many, many decades, with a long and proven track record of highly successful results for their advertisers. The COVID-19 pandemic has only strengthened listeners' connections to their favorite stations. In fact, studies show that people are tuning in more in their cars and homes and streaming more via their devices. In uncertain times like these, radio is a lifeline to information and a morale booster for people who are cut off from their usual social outlets.
At the same time, the pandemic has posed real business challenges. Without face-to-face contact, it's not easy to build new business relationships and manage and maintain old ones. Add in the struggles of local advertisers, especially restaurants, entertainment venues and retailers, so many of whom have had to close their businesses and pull their ads while they weather the shutdown.
Combining digital consumer targeting with radio is one of the best ways for advertisers to re-capture or maintain competitive advantage.
As unique fixtures in the local community, local radio stations have the upper hand. Because radio has their fingers on the pulse of their listening audience, they are well-positioned to help both existing and new advertisers to survive not only the current health crisis, but to continue to flourish long after. By augmenting their traditional broadcast advertising opportunities with a healthy mix of digital advertising inventory (both owned & operated and third-party), radio stations can offer better value and more reach than any agency can provide.
Often, due to size, engaging with just a small portion of the station's total audience is all it takes for a radio campaign to be a huge success. It's possible to accomplish this through broadcast advertising, radio personality endorsements, promotions or co-branded station events. But imagine how much more powerful an advertising campaign can be if businesses augmented those traditional tactics with digital products as part of an integrated campaign. Businesses or organizations can deliver an on-air message to consumers who are most likely to act on an offer based on station demographics and psychographics, while at the same time applying various digital tactics to target likely buyers based on their past behavior (such as shopping history, web browsing history, location and other factors).
Local radio stations can help advertisers create truly integrated campaigns based on their specific requirements in combination with radio's digital offerings.
The best question to ask is: "When do we throw the proverbial party?" In other words, what is the goal of the campaign, or what defines the win? Once that key marketing objective is clearly defined, the radio station can create the right set of tactics to deliver the advertiser's message into the marketplace.
Other critical questions for consideration:
Is there a need to reach people within a certain geographic area?
Is there a need to push a message across the entire market?
How important is it to reach buyers while they are within proximity of the point of purchase?
Does co-branding with the radio station on its website make sense? The upshot – Radio stations have significant standing through community connections that an advertiser can align with.
The real power of radio lies in its ability to target messages to a local audience of loyal listeners, and no one knows or understands this market better than radio. As part of the community, radio stations have a bond and trust with their listeners. That means stations can offer advertisers direct access to the very consumers that will make them successful. What other media outlets can make that claim?
Expanding broadcast radio's capabilities into the digital advertising realm requires a carefully thought-out game plan that starts with creating a vision and engaging with radio station partners. The digital transformation reward is worth the journey, paying off in the powerful new growth opportunities that a perfect mix of radio and digital inventory will deliver.