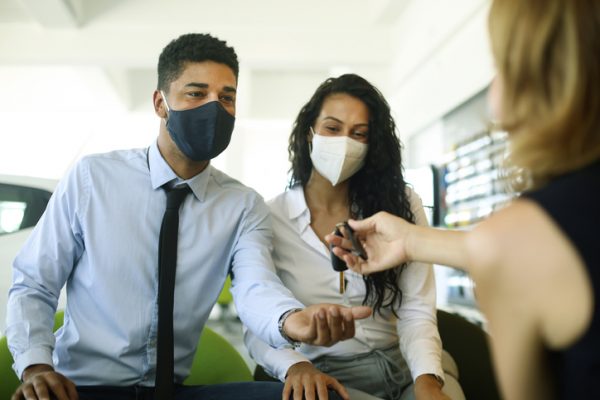 Author: Annette Malave, SVP/Insights, RAB
While there have been many shifts in consumer behaviors, many consumer preferences remain unchanged. If there is one thing that the pandemic has proven, it is that personal connections matter.
Throughout 2020 and to date, there have been numerous articles covering the shifts in consumer behavior across a wide array of categories. From online purchases to curbside pickup, consumers have shifted the way that business is done. Yet, in-person and personal contact are still important.
According to Capital One's Car Buying Outlook survey, consumers still plan on visiting, test driving and financing vehicles in person at dealerships. Fielded in October 2020, results from the survey of 1,000 adults ages 18 and older:
94% of car buyers are most comfortable purchasing a vehicle from a dealership.
92% of car buyers say the test drive is an important part of the buying process.
82% of future car buyers say they plan to visit more than one dealership.
43% of future car buyers plan to have financing discussions at the dealership.
We know that radio can help drive dealer site web traffic, but did you know that radio reaches consumers who plan to purchase a vehicle? Of those adult households who plan to buy new/lease a vehicle within the next 12 months, according to Scarborough data, radio reaches:
91% who plan on getting a pickup truck
90% who plan on getting an SUV
88% who plan on getting a luxury vehicle
88% who plan on getting a compact car
Capital One's Outlook also noted that 54% of car buyers don't think about vehicle financing until after they settle on a vehicle. One of the primary reasons that radio listeners used a particular dealer for their last new purchased/leased vehicle, 87% stated that it was because that is where they financed it. Other primary reasons:
Location 86%
Previous business 85%
Reputation 86%
Selection 86%
Service 86%
Although vehicle sales are on the rise, dealers should not minimize the value of advertising – specifically radio advertising. Based on radio listener's primary reasons, radio ads should focus on the service, selection and financing opportunities dealers offer. Additionally, one of the best practices for radio advertising is to personalize/localize the ad.
Buying or leasing a vehicle is one of those very personal events and despite the conveniences that are being made available to consumers today, the in-person experience still matters.