Author: Madison Wright, Associate Producer, Radio Mercury Awards
After two years of virtual awards events, on Thursday, June 9, radio and advertising creatives gathered at Sony Hall and others gathered virtually to celebrate the winners of the 31st annual Radio Mercury Awards. Produced by the Radio Advertising Bureau, it is the only awards competition that exclusively honors creativity in radio and audio since its creation in 1992. Approximately 20,000 commercials have competed for close to $3.6 million in prizes.
A total of 21 Radio Mercury Awards winners are now a part of the continuous history of the premier creative radio and audio competition. If you've yet to hear this year's winning work – check it out here.
The show provided laughs, excitement and moving acceptance remarks. It also gave insight into trends that the first and final round judges, led by Chief Judge Ale Oritz, executive creative director, Campbell Ewald, heard in this year's winning entries:
The caliber of this year's work led to many dynamic conversations during the final round judging event, especially around radio station work. Thus showing that radio stations provide their clients with top-of-the-line creative that not only reaches consumers effectively, but can also be award-winning.
Integrating radio and audio into a client's media mix expands the campaign's reach, and the entries of the Integrated Brand Campaign impressed this year's judges. "It's really nice to see how radio and audio spread through different types of media," said final round judge Donnell Johnson, group creative director, Anomaly.
Radio and audio creative hits a chord with listeners and when done well, can elevate an important cause and entertain the listener at the same time.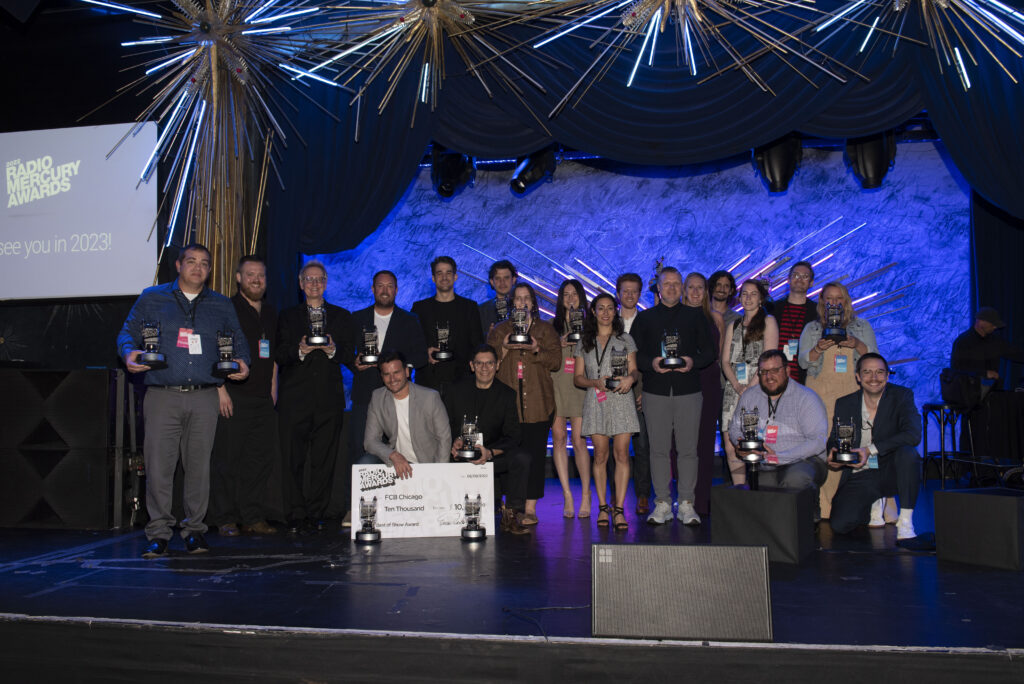 One thing is for sure, radio and audio continue to be valuable and meaningful communication vehicles to tell a brand's story, and the Radio Mercury Awards is the place to honor and recognize the effective and creative body of work. After all, "the Radio Mercury Awards are a great place to make your mark," per Joyce King Thomas, creative consultant, King Thomas, and a 2022 final round judge.

Want to hear more and relive the Radio Mercury Awards? You can watch the highlight video here. Stay tuned for more information regarding the 2023 Call for Entry. Be sure to subscribe to the Radio Mercury Awards mailing list here and get all the latest updates on what's happening in radio creative.