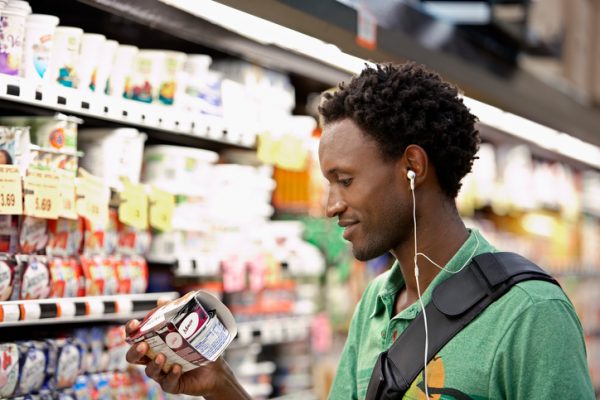 Author: Annette Malave, SVP/Insights, RAB
The audio landscape continues its evolution — driven by the growth of various content options available.  Specifically, the world of podcasts is increasing by leaps and bounds.  In 2018, 124 million people have ever listened to a podcast according to The Infinite Dial 2018.  In 2015, that figure was only 89 million!
Podcasting growth can be attributed to the increase and diversity of audio content.  While radio has always had content available on demand, there are now personalities, radio stations, etc., that are creating content just for podcasts.  These podcasts are giving marketers new and creative ways to reach their intended target audience.
With millions of people listening to all of this content, what do we actually know about podcast listeners and their spending habits?
Did you know that podcast listeners spend more money annually on various goods when compared to the average U.S. household?  This is just one of the many highlights from a recent study released by Cadence13, a creator of on-demand audio entertainment in sports, business, tech, politics, comedy and news.  Cadence13, together with Nielsen, recently released a study on the shopping habits of podcast fans.
Podcast fans also have a large impact on various category purchases.  Their purchases make up more than half of the spending in snack, beauty and carbonated beverage spending.  Specifically, they are:
58% of all women's beauty dollars
56% of all snack dollars
53% of all carbonated beverage dollars
Their influence within each of these categories?  In the billions!
What about a specific type of podcast listener, perhaps a TV & Movie podcast fan instead of just a broad audience?  If you are a snack advertiser or are working with one, you will be pleased to know that TV & Movie podcast listeners spend 5.2% more in snack sales than the average household.  And while additional study findings show that the purchase habits of podcast fans will vary based upon the genre they listen to, they are all above what the average household spends.
There have been numerous posts about radio's ability to drive search, influence behavior and increase sales.  Podcasts can do the same – further evidence of the power of audio.
If you'd like to read more findings from the study, click here.  You can also get more information about podcasts by searching on RAB.com