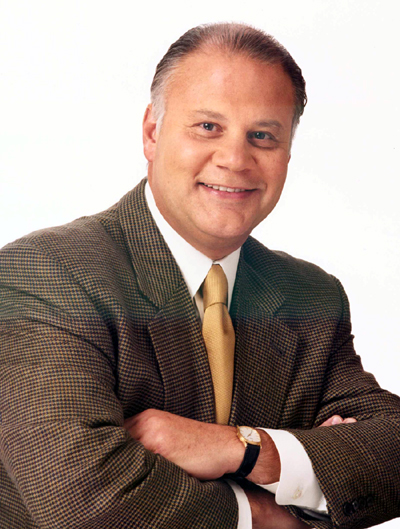 Author:  Erica Farber, President and CEO, RAB
Last week, radio lost one of our great medium's most passionate heroes – Joseph (Joe) Bilotta.
Joe spent 40+ years in the radio business with the majority of them as Buckley Broadcasting's CEO, overseeing legendary radio stations like WOR-AM in New York and WDRC-AM/FM in Hartford.   As a radio broadcaster, Joe considered himself a very lucky man and as professionals in the radio industry, we all consider ourselves extremely fortunate to have had Joe as an advocate, mentor, challenger, supporter and friend.
Joe was the 2018 recipient of the Broadcasters Foundation of America's Ward L. Quaal Leadership Award, which recognizes career contributions to the broadcast industry and community.  During his acceptance speech at the NAB Show in Las Vegas, he spoke of the good fortune he had working in the radio industry and of the friendships he developed over the years.  As a broadcaster, Joe saw first-hand how radio, as an industry, held strong and "soldiered on" despite the growth of other media options – "defying naysayers with energy and innovation."  His commitment to the innovation and growth of radio as an industry (not just his stations) has paid off for all of us as an industry and we will continue to grow and innovate as he would expect us to.
Along with being a savvy businessman, Joe understood the value and importance of any organization's greatest resource – its people.  To put it simply, Joe cared.  Anyone that knew Joe, regardless of the position you held within any organization, knew that he would always stop, say hello and ask how you were doing.  If he had heard good news about you, you could always count on him to be one of the first to call or send a congratulatory note recognizing your achievement.
If you were going through a difficult time, Joe was also there.  We experienced this first-hand.  Most recently, the RAB suddenly lost one of its own.  When the news was made public, Joe reached out to me and wanted to know how everyone at the Radio Advertising Bureau was doing and wondering if there was anything he could do to offer support.  That was Joe.
Joe always gave back any way he could.  He served as an RAB board member and also as Chairman.  He also served a six-year term with the National Association of Broadcasters, in addition to being a lifetime board member of the New Jersey Broadcasters Association and the Broadcasters Foundation of America.
The Broadcasters Foundation of America meant a lot to Joe.  As a public charity, the Broadcasters Foundation of America is unique in that it exists solely to help broadcasters in acute need.  Throughout his career, Joe saw what this organization meant to those in need and how it helped them.  Even in his passing, he will continue to give back.  The Broadcasters Foundation has established the Joseph M. Bilotta Memorial Fund in his honor.
Joe was passionate about everything he did and you heard it every time he spoke.  He was appreciative and considerate to so many and he made sure of it at the end of his acceptance speech at the NAB Show:  "Life is what happens to you – and I've come to grips with that.  Now every day is a gift.  Today was a good day and I thank you again for it."
Thank you Joe for your passion, your lifelong commitment to radio and for your support.  We will miss you.