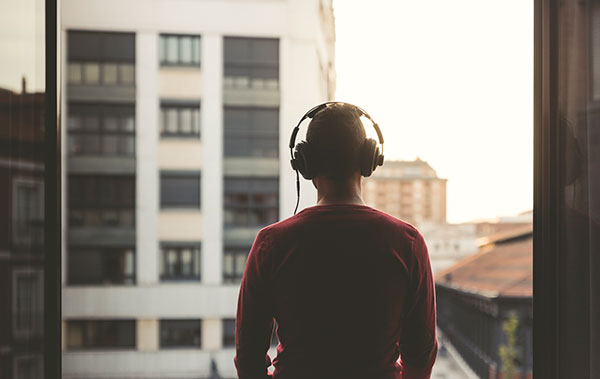 Author: Tammy Greenberg, SVP/Business Development, RAB
"There's something about the spirit of radio. It helps us all to know each other better and gives us a sense of purpose and community in a time where we need those things more than ever."
– Adam Grant, Creative Director, AKQA (abridged).
Historically speaking, in periods of great challenge, truly there is no more important medium than local radio. In uncertain and unpredictable times, broadcast radio has proven that it is the backbone of the country's information distribution system, with increased listening among consumers across all of its platforms.
The radio medium is and always has been a "call to action" and a "call to arms" medium. Consumers, businesses and brands turn to radio when they want it and when they need it, in an effort to bring communities together with local and humanized purpose.
Radio, as an industry and its collection of brands and small businesses, is not immune to the economic impact of the current COVID 19 crisis. However, radio broadcasters and radio stations will stop at nothing to continue to deliver on their purpose and to support communities coast to coast. According to a March 2020 Nielsen survey, the current situation amplifies our collective reliance on media. In fact, 83% of Americans are listening to AM/FM radio more or about the same, and advertisers have an opportunity to create lasting relationships with an extremely captive audience.
Radio informs listeners with the latest and most trusted national and local information related to the impact of the current pandemic. Radio entertains listeners while they work from home, and provides listeners with a companion so they feel less alone. It alleviates some of the stress listeners are experiencing, and helps listeners know where they can shop, what they can eat and how they can engage with local businesses. Perhaps most importantly, it brings listeners (communities and our nation) together to help those that need it most. Click for more.
A glimpse into some examples of the true power of radio at work among national and local communities and on behalf of its advertising partners:
iHeartMedia's "Living Room Concert for America," broadcast in partnership with FOX on March 29, raised nearly $8 million for coronavirus relief, and attracted some 8.7 million viewers, according to early Nielsen ratings. The benefit special paid tribute to the frontline health professionals, first responders and local heroes who are putting their lives in harm's way to help their neighbors and fight the spread of the virus. The music event encouraged viewers to support two of the many charitable organizations helping victims and first responders during the pandemic: Feeding America® and First Responders Children's Foundation. The event was kicked off by a generous donation by corporate partner Procter & Gamble, and matched by FOX Corporation.
Hubbard Radio's West Palm Beach morning show cohosts Tim & Chelsea on WIRK 103.1 saved a local restaurant (Morgan's Country Kitchen in Royal Palm) by taking a series of live call-ins over the air and naturally and sincerely supporting the caller's anxiety and taking action for the business which resulted in record breaking sales for the restaurant. Take a listen.
Impact Radio Group of Idaho offered one free week of advertising on seven local radio stations to 100 businesses. The overwhelming response led to all spots being claimed in under 10 hours, demonstrating the great need radio is to the business community right now.
Similarly, Townsquare's FUN 107 in the South Coast (Mass.) is donating commercials to local businesses that are struggling, with a goal to demonstrate that these businesses are being proactive in their approach, that they understand the struggle that the community is going through and that they will be here and ready with their offers as soon as the state's restrictions are lifted.
The "Big Mama and the Wild Bunch Morning Show" on Beasley Media Group CHR "B 103.9" WXKB Fort Meyers has conducted a medical supply drive to donate gloves, protective eyewear and masks. They have delivered the first batch to Lee Memorial Health System on Thursday, March 27.
"Chaz and AJ," morning hosts at Connoisseur Media classic rock WPLR New Haven (99.1), hosted a commercial free "Small Business Town Hall Meeting" with Senator Richard Blumenthal and Mark Hayward, Regional Administrator of the Small Business Administration on Monday, March 30 which offered meaningful and credible advice to listeners.
iHeartRadio, Z100 New York and Elvis Duran have teamed up with the Empire State Building to create a new music-to-light show every night through April 2 to honor the everyday heroes risking their lives to fight the COVID-19 pandemic. Each night, Elvis Duran and Z100 will identify and salute the heroes on the front line of this crisis. Z100 then plays the inspiring New York anthem from Alicia Keys, "New York State of Mind," as the Empire State Building begins its dramatic light show to Keys' song.
With churches closed, communities are lacking the physical connection with a 'rock' during this time of crisis. AURN (American Urban Radio Networks) Inspirational Network is offering an Easter special for radio, hosted by Grammy Award-winning gospel artist Bobby Jones.
Estrella Media, with radio stations in Southern California, Dallas and Houston, Texas, teamed up with top regional Mexican recording artists for the "Cuidate" (Take Care of Yourself) music video, as part of its #SiSePuede (Yes We Can) community empowerment campaign for COVID-19 prevention.
Entercom's Rhythmic Tony Sco and the Dream Team on KBLX in San Francisco wrote and produced the KBLX COVID-19 "commandments" song, through the filter of the personality of the station and show, providing listeners with tips for staying healthy.
Classic hits station KXJ in Juneau, Alaska, is bringing the community together through Neighborhood Karaoke, where every night at 6 p.m., they play Neil Diamond's "Sweet Caroline," and listeners are asked to roll down the windows and belt it out.
Magic 97.9 in Boise, Idaho, launched "Letters of Love," to support the people in the community that need it the most right now. The program invites kids to write a daily letter to a senior/caregiver, doctor or hospital.
Summit Media's Hot AC WURV 103.7 Play in Richmond, Virginia invited teachers to leave a message for their students that were then played over the air spreading love and encouragement.
Entercom's KYXY Radio 96.5 in San Diego flipped over to Christmas music seven days a week, from 12-1p.m., and nightly from 6 p.m.-midnight, to spread joy and offer a distraction to "cheer up" the pandemic.
It's been noted that the best response to messaging in the current environment follows three core principles:
Be relevant and deliver a positive connection to your brand
Make a difference by ensuring the messaging is both meaningful and useful
Come through and have your customers' backs, even though it may hurt you financially in the short term
Radio is delivering. Radio is helping businesses, large and small. Radio is a trusted and empathetic medium. Radio is relevant to consumers today and every day.
We invite and encourage you, our advertising partners, to join us and allow us to help you to create lasting relationships with our local audiences. When you do, we are confident these audiences will thank you for years to come.
When it feels like everything surrounding you is canceled, keep in mind, "Radio. It's On." Radio is on for your consumers, Radio is on for our front lines and Radio is on for your business!