Author: Madison Wright, Associate Producer, Radio Mercury Awards
This year's Radio Mercury Awards, held on June 8 at SONY Hall in NYC as well as virtually, celebrated winners from across the country. Produced by RAB, it's the only awards competition that exclusively honors creativity in radio and audio since its creation in 1992. Approximately 21,000 commercials have competed to bring home an iconic Radio Mercury Awards trophy, and the ultimate Best of Show award.
A total of 23 Radio Mercury Awards winners, including Radio Marketer of the Year Procter and Gamble, became part of the rich history of the premier creative radio and audio competition. You can listen to all the winning work on the awards website here.
This year's event provided not only laughs, but excitement for the future of radio and audio creative. It also gave insight into the trends that our final-round judges, led by Chief Judge Sherman Winfield, executive creative director, VMLY&R Atlanta, heard in this year's winning entries:
Humor was certainly back this year after the past turbulent few years, with Larry Gordon, group creative director, Laundry Service, saying "Humor is really making a comeback this year… there were a lot of good entries and a lot of hard things to decide between."
Radio and audio still are an essential part of the media mix for campaigns as heard in the Multi-Platform Campaign with Broadcast Radio category. Our judges heard work that was accompanied by TV, digital, OTT, social media and more.
This year's winners entertained their listeners, while also bringing to light important topics including mental health and organ donation. When produced with the right tone and dialogue, these works provide listeners with information they need in a lighthearted, creative way.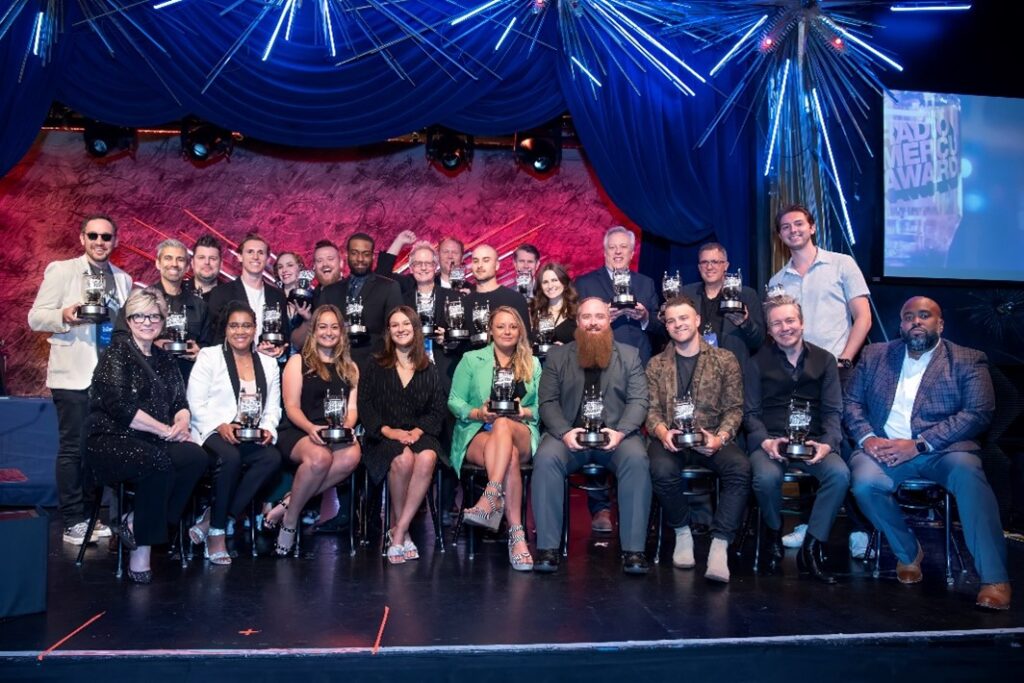 Radio and audio continue to be a crucial part of telling a brand's story and creating valuable communication with listeners. The Radio Mercury Awards is the show that recognizes and honors this dynamic body of work.
Watch 2023 event highlights here, including winner interviews. Stay tuned for more information regarding the 2024 Call for Entry. Be sure to subscribe to the Radio Mercury Awards mailing list here to get all the latest updates on what's happening in radio creative.