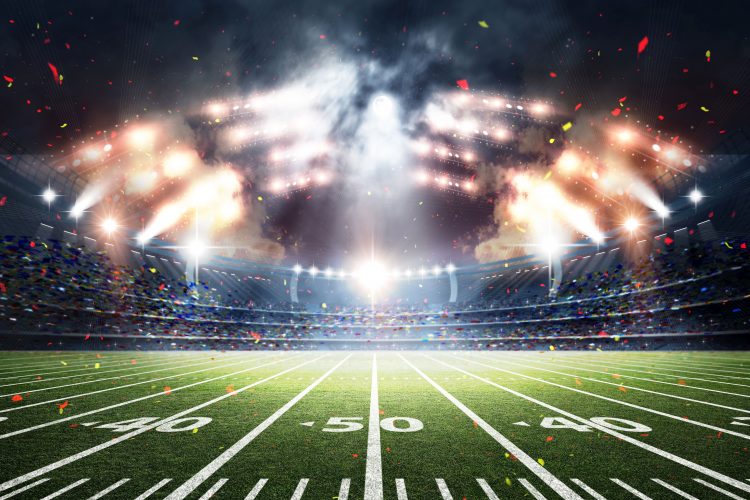 The practice of listening to the home town team on the radio and watching the game on TV is as alive and well today as it ever was. The connection formed between the radio broadcaster and the listener is extraordinary! This is a trusting relationship only radio can provide. This connection can drive sales and help to build your brand.
The big game is a big deal for radio stations and it is here next weekend! And you can bet everyone across the country will be tuning in to hear the Pats and Eagles play-by-play. Westwood One will cover the game nationally. Listeners coast-to-coast can hear the game called by their favorite announcers including Kevin Harlan and Boomer Esiason, and this year also includes Hall of Fame reporter Ed Werder. Local announcers in Boston and Philadelphia include WBZ's Bob Socci and Scott Zolak, and WIP's Merrill Reese and Mike Quick.
Most fans don't get to experience the big game live. But the lucky listeners that are there will get to encounter "Radio Row" as part of the events at the Mall of America. This is their chance to hear feature interviews with current and former players and coaches, and industry insiders discuss insight and analysis leading up to the game. Examples of stations that will be there include:
Ike Reese and Jon Marks, the afternoon team at WIP, will broadcast from Radio Row
WEEI will send out its full daytime lineup to cover the action
"The Fan" WFAN-AM/FM (660/101.9) New York having both drive time shows on location – "Boomer & Gio" and "The Afternoon Drive" with Chris Carlin, Maggie Gray and Bart Scott
Beasley will also have representation from both Boston (WBZ-FM) and Philadelphia (WPEN) broadcasting from Radio Row
Chicago's Tribune Media Company talk WGN (720) new show "Sports Central," will be hosted by Adam Hoge, will launch Jan. 30 and broadcast all week from Radio Row
Consumer insights for the game, just released by the National Retail Federation and Prosper Insights & Analytics, include:
American adults are expected to spend an average of $81.17 for a total of $15.3 billion – 82% say they will purchase food and beverages — up slightly from 80 percent last year,  and the highest in the survey's history.
Another 11 percent will buy team apparel or accessories, unchanged from 2017.
New televisions and decorations hold a similar draw for those planning to watch at home, with 8 percent planning to purchase each, also unchanged.
Those 25-34 will spend the most of any age group at an average of $118.43.
These insights show the power of spending by the big game consumer and the categories you can concentrate on this week.
Locally, back in Philly, this year's trip is only the third time the Eagles have made it to the big game. Wing Bowl, sponsored by WIP Radio, should take on an even greater meaning this year. Traditionally held the Friday before the Super Bowl each year, the WIP event has long served as the city's diversion for not participating in the big game. In addition to being Philadelphia's Biggest Eating Contest, the event this year will serve as a pep rally for the hometown Eagles. Wing Bowl 26 is already sold out!