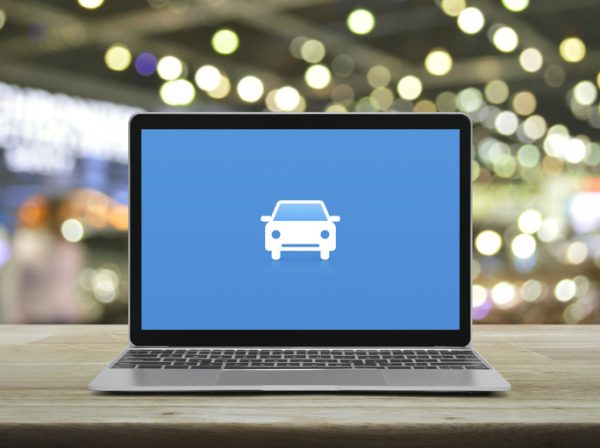 Author: Annette Malave, SVP/Insights, RAB
Think of the last time you went to buy or lease a new car. What were the steps you took? How long was the actual shopping and buying process? If you are like most people, it took about three months to shop, and a lot of it was done online.
The greater question is, what impact will COVID-19 have on the auto purchase journey?
The answer – a lot! According the National Automobile Dealers Association, April new light-vehicles dropped to the lowest monthly selling rate in nearly 30 years – but there is a bright spot. Automakers began offering generous deals, with 84-month zero-percent financing option. According to J.D. Power, 18% of customers chose an 84-month loan during the last week of April.
The average car shopper used to devote 18 hours to online research and spent 90 days shopping online, before COVID-19. They experienced over 300 touchpoints, via platforms/devices, and visited only one to two dealerships, according to J.D. Power Autodata Solutions. Today, most auto shopping is done online without dealership visits and, based on Google Trends data, there has been a 70% year-over-year increase in online buying since April 2019.
So, while auto sales may have slowed, people are ready to shop for a vehicle – just a little later. According to an April CarGurus survey, 79% of respondents will purchase a vehicle, but just later than they had planned. Of those shoppers who planned to delay their purchase, 68% are researching vehicles actively, so targeting them now is important.
Purchasing a vehicle is always exciting. For some it is a necessity and for others it is a treat. Based on this same CarGurus survey, 68% of those planning to buy a vehicle this year believe it is necessary. Like many of us looking forward to businesses and stores reopening, 42% of 2020's vehicle buyers see their purchase as a treat.
Radio listeners are an incredible target for auto dealers – even during these unusual times. Radio reaches 93% of adults who plan on paying $35,000 or more for a new or leased vehicle. Heavy radio listeners are prepping for major purchases once restrictions are eased. Heavy radio listeners are 39% more likely to purchase/lease a new/used vehicle based on a recent Nielsen survey. As some dealerships open this month and with numerous dealer locations available to radio buyers, it is important to note what matters.
Prior to COVID-19, the top reason that radio listeners who plan to pay $35K or more on a vehicle select a particular dealership is price/value, according to Scarborough data. (The 70% year-over-year increase in sales noted earlier proves this is important even during a pandemic.) Location is the second highest reason for dealer selection.
As it pertains to the actual experience and purchase journey, that too, has changed. Based on the same CarGurus survey, among respondents who are planning to purchase a vehicle this year, 66% prefer contact options and/or vehicle delivery. Among these same respondents, 57% would like a specific time to visit the dealers ship for an unaccompanied test drive. When it comes to the actual purchase:
29% weren't open to buying completely online before, but now are
23% were open to buying completely online before and still are
9% were open to buying completely online before and interest is even greater now
39% weren't open to buying completely online before and are still not
Understanding what matters to auto buying intenders is important, more now than ever. Radio is an important medium when reaching potential auto buyers, and insights into what prompts them to select a dealer is invaluable.
The vehicle research process for consumers has experienced great change. The "tire kicking" process that used to occur at dealerships now happens online. The time that dealers have to capture the attention of a potential buyer is limited, so they should be well-armed with information about auto buying intenders as these buyers navigate the new auto purchase journey.
 Do you plan on purchasing a vehicle once your state reopens?