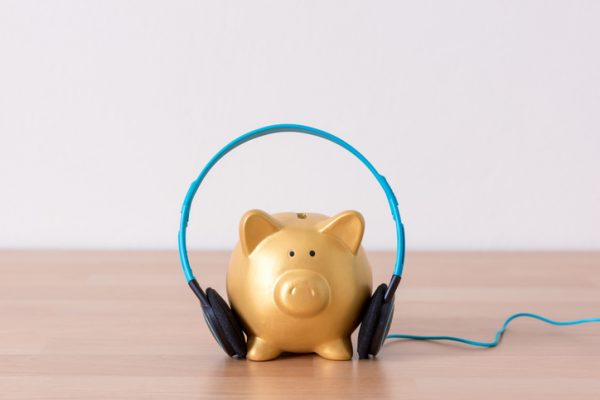 Author: Annette Malave, SVP/Insights, RAB
There have been numerous articles, studies and surveys on shift in consumer shopping preferences and behavior. While percentages for each survey may have varied, there was one consistent finding – Americans have increased their use of online transactions. The implication of this behavioral shift is not just limited to retail but also to banking – 27% of consumers agree that banks will be more flexible over the next two years.
The use of cash has been declining, as only one-third of Americans still pay with cash. According to EY's Future Consumer Index, 20% of respondent expect to be using contactless payments more and less cash over the next few years.
Consumers also place the same expectations they have of businesses supporting local communities to the banks they engage with. Over half of the respondents to EY's index indicated that their purchase decisions were determined by "banks supporting the community, being transparent and ensuring they are doing good for society." This is an important aspect to consumers, because only 17% stated that they trust the activities of financial institutions during times of crisis.
Why does this matter? Consumers are planning for the future, and financial institutions will play an important role in helping them accomplish this. Twenty-five percent of respondents stated that they would be willing to pay a premium for products that promote their well-being.
Clearly, consumer views on banks and financial institutions are now about personalization. An industry once viewed as stoic and impersonal now works hard to understand and connect with consumers. What better medium is there to use to create that human connection than with radio?
Radio connects and engages like no other medium. Listeners have a personal connection with the radio stations and the personalities on those stations, and people trust radio and the ads that run on radio stations. When it comes to reach, radio reaches 83% of adults who have a savings or checking account, personally or jointly. Eighty-five percent use any type of banking service offered – from savings to overdraft protection.
Radio listeners are still financially sound, based on MRI-Simmons 2021 April COVID-19 study. Eighty percent of adult radio listeners state that they are in about the same or better financial state compared to a year ago.
When trying to reach radio listeners who may be considering changing banks, it is important to know what matters to them. Like the behavioral shift with shopping, radio listeners prefer to bank online. Based on the April study, 44% of radio listeners hate having to go to their bank branch or savings institution. Radio listeners prefer to do it all online. Seventy-five percent would be happy to use the internet to carry out their daily banking transactions.
Radio listeners are also financially aware. They keep track of their financial accounts, as 86% state that they broadly know how much is in their bank account at any given time. Sixty-eight percent disagree that they only save for a specific purpose.
So, what does matter to radio listeners when choosing a bank? The top items that matter are about service, location and trust. Sixty-six percent of radio listeners believe that customer service is very important when they select a banking institution, and 44% state location. When it comes to trust, 35% believe in the company's reputation, and 48% expect the company to be financially stable. Personal recommendations, rewards programs and years in the business do not rank high. These insights should be considered and incorporated into any messaging toward the radio-listening audience.
The events of the past year and a half have taught us all a few things and underscored others.
The role that trust plays in any relationship, personal, or business, matters a lot.
Businesses of all types must adjust to the new habits and expectations of the consumers who patronize their businesses.
The role that media, and specifically radio, plays in creating a personal connection among businesses and the consumers who patronize those businesses matter.
Like you have heard and read before, radio works for businesses – from local retailers to large financial institutions. Including radio in any media campaign is a sound investment and will deliver results you can bank on.