Author: Annette Malave, SVP/Insights, RAB
Radio. It's not just about a medium nor a device or platform. It's about the people.
Each week, this blog post covers various categories and industries that are important to the ad buying and sales community. It taps into industry insights and provides data points on radio's reach and relevance. This week is different.
When it comes to radio, there are on-air personalities, programmers, managers and so many others who work beyond the mic that help deliver the content, entertainment and information that listeners tune in to and engage with daily. There are others who contribute to radio in other ways. They are passionate individuals who promote radio as a medium and do everything they possibly can to highlight radio's incredible abilities.
Whether on-the-air, behind the scenes or employed in some other fashion, these individuals are often recognized and honored for their contributions to the development of the radio medium and inducted into the Radio Hall of Fame.
We at the Radio Advertising Bureau are excited and proud of our own president and CEO Erica Farber, who was inducted into the Radio Hall of Fame last week. She joins a list of amazing talent and professional inductees such as Dick Clark, Tom Joyner, Casey Kasem, Cokie Roberts and Ryan Seacrest.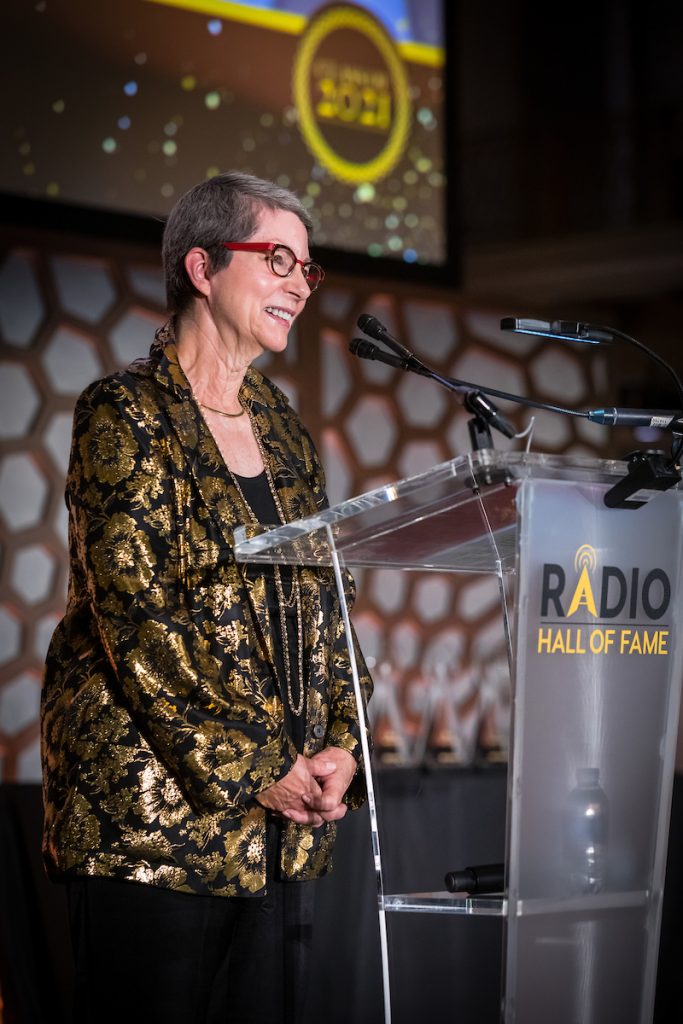 Erica is not only a well-accomplished and well-respected radio professional, but she is tough, smart and inspirational – ask anyone who has been lucky enough to work with her. She believes in being true to herself and true to the people she works with.
In 2022, Erica will be celebrating 50 years in radio. During these years, radio, along with the individuals she has either worked with or mentored, have been the beneficiary of her warmth, talent and generosity. The induction into the Radio Hall of Fame honors her talents and contributions to radio but it also confirms the incredible impact she has made on the lives of many.
Congratulations Erica!